Company History
Edwards Genesis was established in 2008 as an independent Chartered Surveying practice with offices in Bolton and Leigh.
The practice incorporates the Survey Department of Millers Chartered Surveyors, the former practice of Edwards Surveyors and the Consultancy Practice of Brownlow Associates.
The Directors of Edwards Genesis are both Chartered Surveyors and have over 50 years' combined experience of valuation and survey work in the North West of England. The Practice has an administration team with equal experience in day-to-day management of a Chartered Surveying company.
---
We never forget that the Customer has a choice!
"With businesses, you go to the same places because you like the service, you like the people and they take care of you. They greet you with a smile. That's how people want to be treated, with respect. That's what I tell my employees - customer service is very important."
Magic Johnson
---
A long history and years of expertise......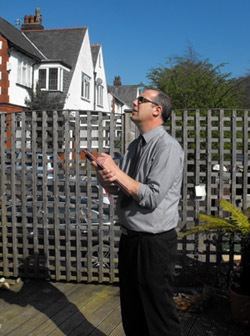 Millers Chartered Surveyors has a long history in Leigh, originally starting life in the early 1900s as Thos. Brogden & Sons, which later became Brogdens. This was then part of the General Accident group for a while but was re-established as a private practice over 20 years ago, trading as Ian's Property Services until Simon Miller became the sole principal and adopted the name Millers Chartered Surveyors.
Edwards Surveyors has an equally long pedigree and can trace its roots back to the late 19th century and the establishment of the Warrington-based practice of Edwards Grounds, which John Brownlow joined in 1984. Edwards Surveyors, which then also included an estate agency practice, was established in its own right in 1992 and had offices in Bolton & Wigan. John Brownlow acquired the Survey business in 2008 and formed Edwards Genesis with Simon Miller. In 2011, Ray Chan joined the practice to bring another 25 years' local knowledge and experience to the Company and to expand our operations in Wigan and surrounding areas.
Brownlow Associates was established in 2003 to provide consultancy valuation services to BBG Surveyors (now part of the Countrywide Surveyors group) but was subsequently expanded to offer a comprehensive range of property valuation and survey reports to private clients. The practice also provided consultancy services to estate agents who wished to offer valuation and survey services to vendor clients and prospective purchasers. Brownlow Associates became a Limited Company in January 2009 when it was incorporated into the Edwards Genesis practice.
The Future - 2016 onwards
We are pleased to announce that plans are now in place to ensure that Edwards Genesis and its sister company, Brownlow Associates, will have a line of succession. Christopher Brownlow, who is nearly 19 and has just left Bolton School with 2 x Grade A and 1 x Grade B at A Level, has decided that a career in surveying is for him. However, he wishes to work whilst he continues his studies and he has been enrolled on an accelerated distance learning BSc (Hons) course in Building Surveying with University College of Estate Management (UCEM) in Reading https://www.ucem.ac.uk/ The course starts imminently and Chris could, if he works hard, be qualified as a Chartered Building Surveyor within 4 years. In the meantime he is seeking part-time employment and will be gaining valuable practical experience in accompanying the Directors and other Chartered Surveyors and professionals in the building industry on site visits. We welcome Chris on board and wish him every success in his studies and his future career. In his spare time Chris is a keen cricketer and has represented Lancashire at all age groups since under 11s, and he has also played for North of England at under 15s and under 17s. He currently plays his club cricket at Southport & Birkdale.