Our Staff - Administration
Lynne Fielding
Lynne has over 25 years' experience of secretarial and administration work within a Chartered Surveyor's office. Having previously gained experience with Hilton & Layland in Wigan, she then worked for Colleys (the Valuation Department of Halifax plc). Lynne first became John Brownlow's secretary when she joined him at the independent multi-office practice of Edwards (Chartered Surveyors and Estate Agents) in Bolton and soon took on the role of Department Administration Manager. This involved organising a team of 4 Chartered Surveyors and 6 typists with the Department undertaking over 3000 survey and valuation jobs a year at the height of the property market boom.
Lynne is now the Administration Manager at Edwards Genesis and is responsible for the day-to-day smooth running of the office and administration systems.
Lynne lives in Wigan and is married with one daughter who is a graduate of Lancaster University and is engaged to be married in 2018.
Andrea Heyes
Andrea originally joined Millers Estate Agents & Chartered Surveyors in 2007 and is now Secretary to Simon Miller. Andrea retains responsibility for the administration of the Commercial Property work of Millers Chartered Surveyors but having worked for Edwards Genesis and Brownlow Associates on a part-time and self-employed basis since 2011 she became a full-time employee in January 2015 and undertakes secretarial, typing and administration work for the Company. Andrea lives in Leigh with her husband and their children.
Lisa Fahy
We are pleased to welcome Lisa to Edwards Genesis as a new member of staff. Lisa joins us as a part-time audio typist and admin assistant, partly office-based but also working from home, where she has her hands full looking after 2 young children! She has many years experience as a legal secretary and we hope she will soon feel at home and become a valued member of the backroom staff coping with our ever-increasing workload.
July 2018
Mollie Brownlow
July 2017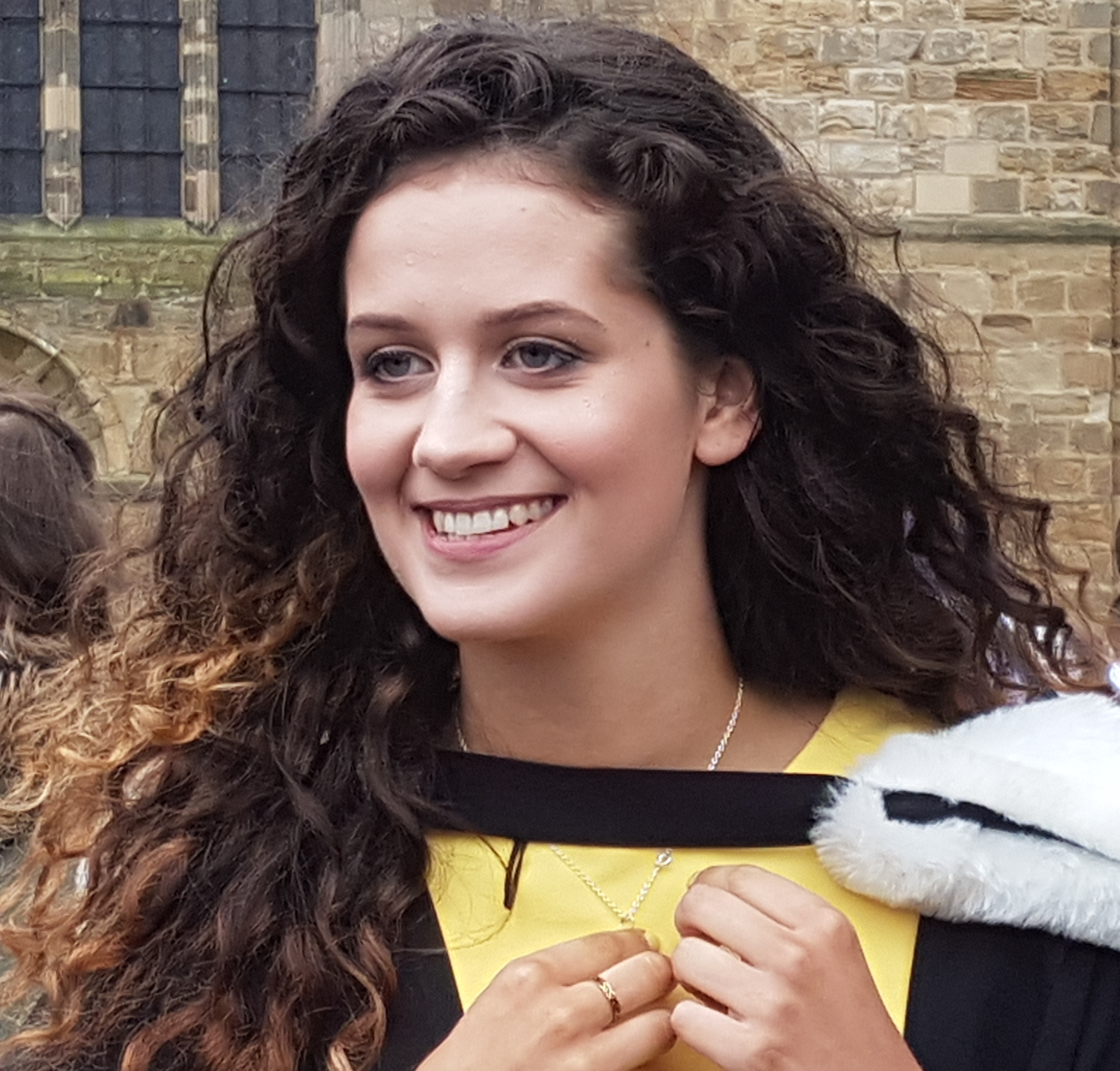 We are pleased to welcome Mollie Brownlow as a new member of staff. This is likely to be a short-lived appointment as Mollie has just graduated from Durham University with a degree in Politics and Philosophy and is now looking to start a career in marketing and event management (so if anybody knows of any suitable vacancies!) but she is gaining some valuable workplace experience in the meantime and is helping out with general office duties and administration. She is also working on a Customer Feedback Survey and has taken on the planning for this year's company calendar that will be published at the end of the year. Mollie actually took the photographs for our first two calendars many years ago!