January 2020
PLEASE NOTE: RICS Survey Standards are changing during 2020 and the new Standards will become MANDATORY for all members of RICS producing Survey Reports on residential property w/e/f June. We are presently upgrading our Survey Report formats to meet the new "Benchmarking" system by which Levels of Survey Report produced by any member of RICS are to be judged. Accordingly Our Services page https://www.edwardsgenesis.co.uk/page/our-services is presently under constant development. Please contact us should you require any further information.
July 2019
We are delighted to have become a Corporate Supporter of The Society For The Protection of Ancient Builldings https://www.spab.org.uk/ As Chartered Surveyors we owe a duty to help in the preservation of the historic building fabric of the country and our involvement with SPAB will enable our surveyors and staff to learn more about conservation and preservation and historic building techniques and appropriate remedial works on older buildings to which much damage continues to be done by poorly-specified and inappropriate repairs.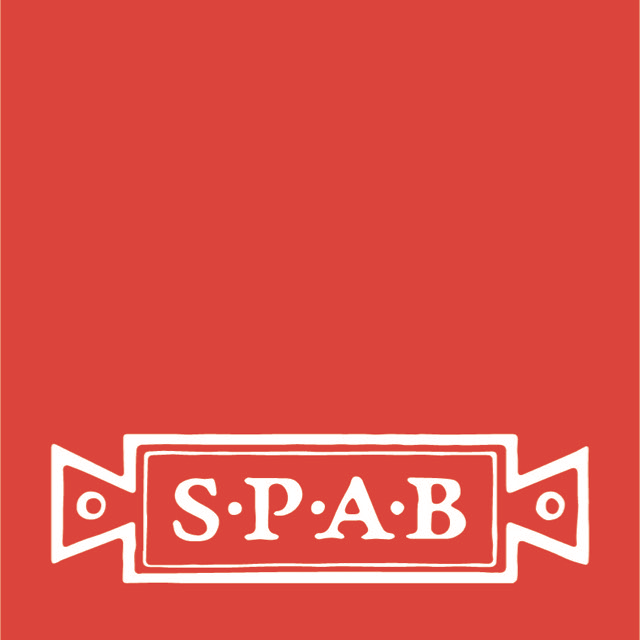 We now post most News and other items of interest, including photographs of projects, building defects etc, on our Facebook and Twitter pages:
You can also find details of our community work and sponsorships here: Community Involvement
However, please take a look at our archive posts below:
February 2011 - Edwards Genesis expands!
MONDAY, 07 FEBRUARY 2011
Having traded successfully for over 2 years in the most difficult economic conditions the UK has experienced for a generation, Edwards Genesis are planning for the future and have expanded their survey and valuation operation. Simon Miller has taken on a more active role in the day-to-day activities of the Company and will be undertaking more residential survey and valuation work alongside his involvement in the commercial property sector. Simon is particularly focussed on expanding the Company's presence in his hometown of Leigh and surrounding areas and is extending our operation into the northern districts of Warrington including postcodes WA1-WA5 and WA11-WA12. We hope to have an office base in the Warrington area before too long.
The Company has also appointed Ray Chan FRICS as an Associate with immediate effect. Ray has over 25 years' experience in residential survey and valuation work in both the private sector and with one of the UK's large corporate firms of surveyors (Countrywide). He is a former colleague of John Brownlow at Edwards Grounds and subsequently Edwards Surveyors. Ray lives in Wigan and he will be working alongside the Company Directors in covering the steadily increasing workload whilst also expanding the Company's presence in the Wigan and surrounding areas, including Chorley, Leyland and Ormskirk.
New Year 2011
SATURDAY, 29 JANUARY 2011
2010 proved to be another successful year and we saw our instruction levels increase by over 10%, rather bucking the trend in a property market that seemed to "pause for breath" after the signs of recovery the previous year. No doubt the General Election and the uncertainty that followed, with the Coalition Government taking power, had something to do with this! It is clear that the UK and Global economies are still very fragile and, as the Christmas retail figures showed, consumer confidence is still low. The full impact of the Government spending cuts is also yet to be felt, especially in the public sector, and there may be upward pressure on interest rates before too long.
However, Edwards Genesis remain optimistic that the housing market in particular will continue to show slow improvement and we look forward to 2011 and beyond with confidence. Certainly if January is anything to go by we will be very busy as instructions have been at a very high level for this time of year!
Looking forward, Simon Miller is taking a more active role in the business, now dividing his time between Edwards Genesis and Millers Chartered Surveyors, and has set himself the goal of expanding the survey practice into the Warrington area where we already undertake work but feel there is scope to expand, possibly with another office base. We welcome Andrea Hayes to the company as a part time secretary and we are presently in discussions with an experienced Chartered Surveyor about him taking on a position and expanding our operations in his home town of Wigan.
2011 will also see the introduction by the RICS of a new format of survey report.
The Condition Report will be based on the same inspection of a house as is undertaken for an RICS Home Buyer Survey (HBS). Click the link below to see a copy example of a HBS.
http://www.edwardsgenesis.co.uk/images/stories/attachments/Homebuyer_Report_2009.pdf.
However, the report will be less detailed - it will include the Condition Ratings that have been such a popular feature of the HBS but will comment only briefly on the condition of the various parts of the building and it will not offer advice on repairs and maintenance issues. The format has been popular in trials and may be well-suited to vendors/property owners who want professional advice on the condition of their home and where repairs may be required without going to the full expense of a HBS or a Building Survey. It will also be an "entry level" survey for house purchasers.
There is a strong feeling in the profession that some form of "Condition Report" will become standard on a house sale over the next few years! It seems very likely that when the housing market does pick up again, Banks and other lenders will no longer be providing copies to their mortgage applicants of the valuation reports they commission to assess the suitability of the property as a loan security . Over the years many house purchasers (some studies have suggested as many as 80%!) have relied on the mortgage valuation as a "survey", which it is NOT and never has been, and have not taken any additional independent advice on the condition of the house they are intending to buy! The mortgage valuation is based on a very limited inspection of the property and is for loan security valuation purposes only. It seems very likely that if lenders no longer provide copies of mortgage valuation reports, then house purchasers will have nothing at all to rely on in making one of their biggest ever purchasing decisions unless they commission their own independent survey! Under the Financial Services Authority (FSA) "Treating Customers Fairly" protocol http://www.fsa.gov.uk/pages/doing/regulated/tcf/ lenders will be obliged to advise borrowers that the mortgage valuation is commissioned by the lender for its own purposes and that the borrower should obtain independent advice on the condition of the property. This will also apply to conveyancers advising house purchasers on the legal aspects of the transaction. The conveyancer usually acts for both the purchaser AND the mortgage lender and the Council of Mortgage Lenders (CML) http://www.cml.org.uk/cml/home already requires conveyancers to advise their clients of the limitations of a mortgage valuation and of the need to obtain independent survey advice. We predict that in a few years, some form of "Condition Report" will be an integral part of the house buying process - in much the same way as conveyancers now advise their clients of the need to obtain an Environmental Report (virtually unknown 20 years ago), a Coal Mining Report etc., they will be advising them to obtain an independent survey!
We will publish more details on the RICS Condition Report once they are available.
2010 - The First Quarter
SATURDAY, 01 MAY 2010
March continued where January and February left off for Edwards Genesis - we have seen increasing levels of instructions in all areas, including from house purchasers, and March has proved to be a record month.
Fortunately, the Budget contained no adverse measures for the property market and the Stamp Duty concession for first time buyers can only help the housing market in its slow but increasingly confident-looking recovery. Now we just need to get the General Election out of the way and hope for some better weather!
Signs Of Recovery? - February 2010
MONDAY, 08 FEBRUARY 2010
Whilst it's too early to make any confident predictions, especially with the uncertainty of a General Election this year, 2010 has certainly continued where 2009 left off as far as our workload is concerned!
Having had to write off the first week of the New Year due to the heavy snowfalls making travel difficult and inspection of buildings almost impossible, we have ended the month with a record level of instructions showing a 10% increase on the start of 2009. There are certainly signs of continued activity in the housing market - our estate agency contacts report rising levels of sales instructions AND increased numbers of property viewings by prospective purchasers. The Nationwide Building Society has just reported that house prices have risen by 8% over the past 12 months and the Council of Mortgage Lenders (CML) has identified a 25% increase in mortgage approvals to first time buyers - often the driving force in the housing market - in January 2010 against the same period in 2009. With indications of a gentle upturn in the wider economy, we are expecting a busy few months ahead!
After our first full year of trading, we are also benefitting from an increasing number of instructions from Solicitors, particularly conveyancing solicitors acting for house purchasers, and other professionals and, in the private client sector, from some repeat business from a number of property investors.
Most encouraging, though, is that much of our private client work is coming from recommendations from previous clients - the best form of advertising!
End Of Year Report - 2009
MONDAY, 04 JANUARY 2010
This has been a very successful first full year of trading for Edwards Genesis. The housing market has shown some signs of slowly returning confidence and increasing levels of purchaser activity, especially in the lower price bands.
However, we have not been reliant on house sales for our sustained levels of instructions as we have undertaken a variety of work outside the housing market and have been pleased to secure commisssions from new clients, including surveys on industrial buildings and expert witness valuation work.
Rising Damp - A Myth?
MONDAY, 30 NOVEMBER 2009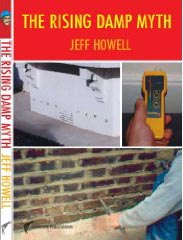 A recent addition to the Edwards Genesis library is "The Rising Damp Myth" by Jeff Howells.
A trained bricklayer, journalist, Chartered Surveyor AND University lecturer, Jeff has long held misgivings about the alleged prevalence of "rising damp" and the multi-million pound "remedial" industry that has grown up to undertake "specialist" damp and timber treatments.
Many of the so-called specialist companies rely on sales of treatments (usually based on introduction of chemicals into a building) to make their profits, and the promotion of these treatments is often undertaken by commission-motivated sales representatives.
Jeff's conclusions (backed up by the Building Research Establishment) are that rising damp, if it actually exists at all, is relatively rare and that the "problem" is regularly mis-diagnosed (usually by misguided use of nothing more than handheld electric "moisture" meters) and that damp is all too commonly due to condensation.
Our own experience supports this conclusion and we are now very wary of recommending installation of remedial damp proof courses.
We urge any clients considering spending hundreds, if not thousands, of pounds on "remedial" damp proofing works to first of all read Jeff's book (it costs less than £20!) as it may give food for thought! Our own Condensation Information Sheet is available to view in the Client Area of the Resources section of this site.
Since reading the book (November 2009), John Brownlow has tried his own experiments to create rising damp. To date he has failed to detect any sign of damp affecting a piece of absorbent paper marked with felt tip pens placed on top of a sponge in turn placed in a dish of water!
READ MORE: RISING DAMP - A MYTH?
17th November 2014
This page has lain dormant for some time but you can now find News on our Facebook page at Edwards Genesis Survey and you can also follow us on Twitter @egsurvey